The latest addition to the Fortnite universe has generated great expectations among fans of the popular video game, which will be released in theaters on June 2. None other than the iconic Miles Morales, the famed Spider-Man character, has arrived to join the battle. With his distinctive suit and spider-like abilities, Miles Morales makes for an exciting addition that promises to revolutionize gameplay. Fortnite players will now have the opportunity to control this beloved hero and take on their opponents with his unique style. Get ready to immerse yourself in the multiverse adventure of Fortnite with the arrival of the spectacular Miles Morales.
As usual in this type of collaboration, players of the popular battle royale can participate in a series of themed missions and use a web shooter from the Spider-Verse. These web shooters can be found on the ground during matches or obtained from Spider-Gwen in exchange for "bars".
Players will have the opportunity to purchase the Spider-Man (Miles Morales) and Spider-Man 2099 outfits from the Item Shop.
The missions offer experience points and one of them is related to the song "Sala Seda y Colonia" (EI8HT version), which will appear in the movie.
Tags of Miles Morales and Spider-Man 2099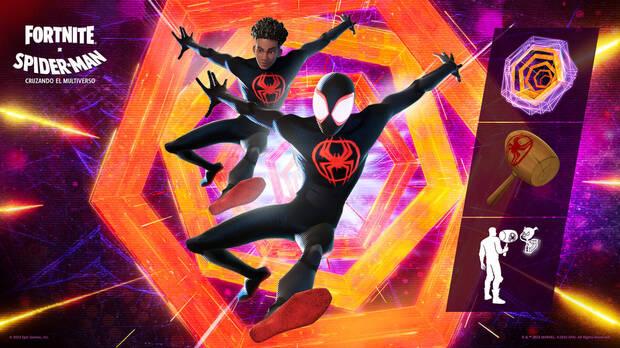 The Spider-Man (Miles Morales) costume includes the Earth 1610 masked alternate style and the Multiverse Portal backpack accessory. Spider-Ham's Mallet Pickaxe can also be purchased from the shop, along with the "Smash Them" emote.
Spider Man 2099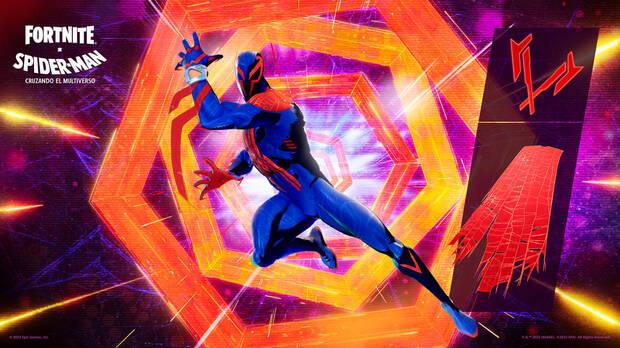 The Spider-Man 2099 suit comes with the Spider-Cloak 2099 Back Bling, straight from the future. In addition, the Axes-928 pickaxe is also available in the in-game store.