If you haven't been able to follow the many good deals published this week after Black Friday, here is a selection of the best deals still available to equip yourself at the best price.
Separately, the Google Pixel 7 is sold at 659 euros while the Pixel Buds A-Series are sold at 99 euros. Cdiscount is currently discounting the set. With 50 euros of Google ODR, the pack is trading at 20% cheaper.

The main advantages of the Pixel 7
Photophone reference
Unrivaled value for money
Balanced performance
Instead of the usual 759 euros, the Google Pixel 7 and the Pixel Buds A-Series are now available on sale at 599 euros at Cdiscount, with 50 euros of ODR from Google. The same deal is also available on Amazon.
Among Lenovo's smart clocks, the Essential model isn't the most advanced, but will satisfy most users. As its name suggests, the Smart Clock Essential goes straight to the point by certainly providing fewer features than its big brother, but still integrates Google Assistant. This small alarm clock is therefore very practical for controlling its connected objects, for example. A connected alarm clock which benefits from a reduction of more than 40 euros compared to its launch price.
Highlights of the Lenovo Smart Clock Essential
A discreet connected alarm clock in mini format
With a 4 inch LED screen
And compatible with Google Assistant
Available on release at 59.99 euros, the Lenovo Smart Clock Essential connected alarm clock is now displayed at 49.99 euros, but currently it is offered at only 17.99 euros on the Darty site.
Samsung has a myriad of inductive chargers, some of which may be free after discount and an ODR. This is currently the case with the Samsung Pad 15 W. On Darty, the 15 W wireless charger EP-P2400 is at 0 euros after a discount of 20 euros and a Samsung ODR of 20 euros.
The Samsung Pad 15 in a nutshell
Sober, light and flat base;
LED charging indicator;
Qi charging compatible.
Instead of the usual 39 euros, the Samsung Pad (EP-P2400) is now available on sale at 19.99 euros at Darty. The induction charger also benefits from an ODR of 20 euros. The base is therefore free.
Lebara Mobile has been decidedly very aggressive on its rates for a few months. The operator is once again hitting the mark with a non-binding mobile plan that cannot leave anyone indifferent. This time, it is a question of a large envelope of 100 GB for a price not exceeding 10 euros per month, a price which does not change over time, while being flexible over time.

What does the package at Lebara offer?
100 GB at a low price on the Orange network
Unlimited calls, SMS and MMS
Without engagement
Flexible every month
Until December 5, 2022, Lebara's 100 GB plan is available at 9.99 euros per month and the price does not change even after the first year. This makes it the most advantageous 100 GB mobile plan at the moment. It is also a flexible package every month, you are free to change according to your consumption.
Our comparator of the best 4G packages
In order to discover the best mobile offers of the moment, we invite you now to use our non-binding 4G plan comparator!
B&You Mobile Plan – 100 GB
Unlimited calls
100 GB in France
20 GB in Europe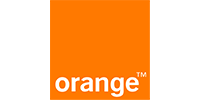 Orange 4G Mobile Plan – 80 GB
Unlimited calls
80 GB in France
80 GB in Europe
Prixtel 4G Package – Oxygen 50 – 130 GB
Unlimited calls
50 GB – 130 GB in France
20 GB in Europe
All mobile plans
---
To follow us, we invite you to download our Android and iOS application. You can read our articles, files, and watch our latest YouTube videos.