To take advantage of a mobile plan with a mobile data package, inexpensive and without commitment, you should contact NRJ Mobile. In the war for the best mobile offer, the operator has drawn a 50% promotion on its 130 GB 5G plan, usually offered at a price of 24.99 euros per month. At the moment, you can subscribe to it for the modest sum of 12.99 euros per month.
Virtual mobile network operators are gaining a greater place in the telecoms market thanks to particularly attractive and most often non-binding offers. NRJ Mobile is one of them and right now, its 5G mobile plan with 130 GB of mobile data is seeing its price halved, and not just for the first year.
Subscribing to NRJ Mobile means:
Without engagement
130 GB of data and 25 GB from Europe and the overseas departments, in 5G
Unlimited calls and texts from mainland France, overseas departments and the EU
Instead of 24.99 euros per month usually, the 130 GB 5G plan from NRJ Mobile is currently available at 12.99 euros per month. The offer is non-binding, so you can cancel your subscription at any time.
---
What you need to know about the NRJ Mobile 5G plan
NRJ Mobile is a virtual mobile network operator belonging to Bouygues Télécom since December 31, 2020, it therefore benefits from the quality of the Bouygues mobile network. If you have subscribed to the NRJ Mobile package, you can therefore go to Bouygues infrastructures anywhere in France and the overseas departments, but also to its partners abroad.
The big advantage of this package is that you can enjoy a high-speed connection thanks to the 130 GB 5G envelope, enough to binge-watch quietly wherever you want. It's also useful for working with your laptop outdoors thanks to connection sharing. If by chance you reach the end of your envelope, you will not be charged any supplement but the data rate will be greatly reduced.
In addition to the 130 GB 5G envelope, you benefit from a 25 GB 4G envelope to be used from the French overseas departments and countries of the European Union, just to share as many stories as possible on your holidays. Finally, you benefit from unlimited calls and SMS/MMS throughout France and EU countries.
How do I subscribe to the NRJ Mobile 5G package?
It's simple as hello. Simply choose the offer that suits you and fill in your details. You must also send supporting documents: a scan of your identity card, your bank details and proof of address. You will then be charged 10 euros in addition to the first month of subscription for your new SIM card. The opening of your account and access to NRJ Mobile services is done within three working days from the date of subscription.
As it is non-binding, you can completely cancel your subscription before the price returns to what it was. We've even implemented a tool so that you remember the end date of your promotion.
Note that you will be charged an additional 10 euros when subscribing for your new triple-cut SIM card.
Compare with the best mobile plans without commitment
In order to compare the NRJ Mobile 5G package with other services in the same category, we invite you now to consult our comparison of the best 5G packages.
RED 5G Package
160 GB
Unlimited calls
160 GB in France
4126 locations 5G 3.5GHz
2759 locations 5G/4G shared
SFR 5G Mobile Plan
140 GB
Unlimited calls
140 GB in France
4126 locations 5G 3.5GHz
2759 locations 5G/4G shared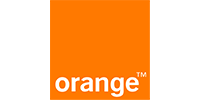 Orange 5G mobile plan
140 GB
Unlimited calls
140 GB in France
4511 locations 5G 3.5GHz
311 locations 5G/4G shared
All 5G plans
---
To follow us, we invite you to download our Android and iOS application. You can read our articles, files, and watch our latest YouTube videos.