Volvo has just lifted the veil on the EX30, its next compact electric SUV. With this new model, the brand aims to offer a unique design that is both smart and practical. A philosophy that recalls that of IKEA, the world leader in furniture kits.
After the presentation of the EX90 in November 2022, the brand's safest electric SUV, Volvo continues to drop details on the EX30, its next compact electric SUV.
On May 31, 2023, the Swedish manufacturer presented the philosophy adopted with the EX30: to offer a vehicle that will make "your life simpler, more relaxed and more exciting". To do this, this new model will be able to count on new technologies on board and on a design "in the purest Scandinavian tradition" according to the company.
"The Volvo EX30 combines all the best elements of Scandinavian design. New materials add creative textures, colors and personality to the cabin, while smart functionality and a great user experience are hallmarks of any true Volvo creation." summarizes Lisa Reeves, head of interior design.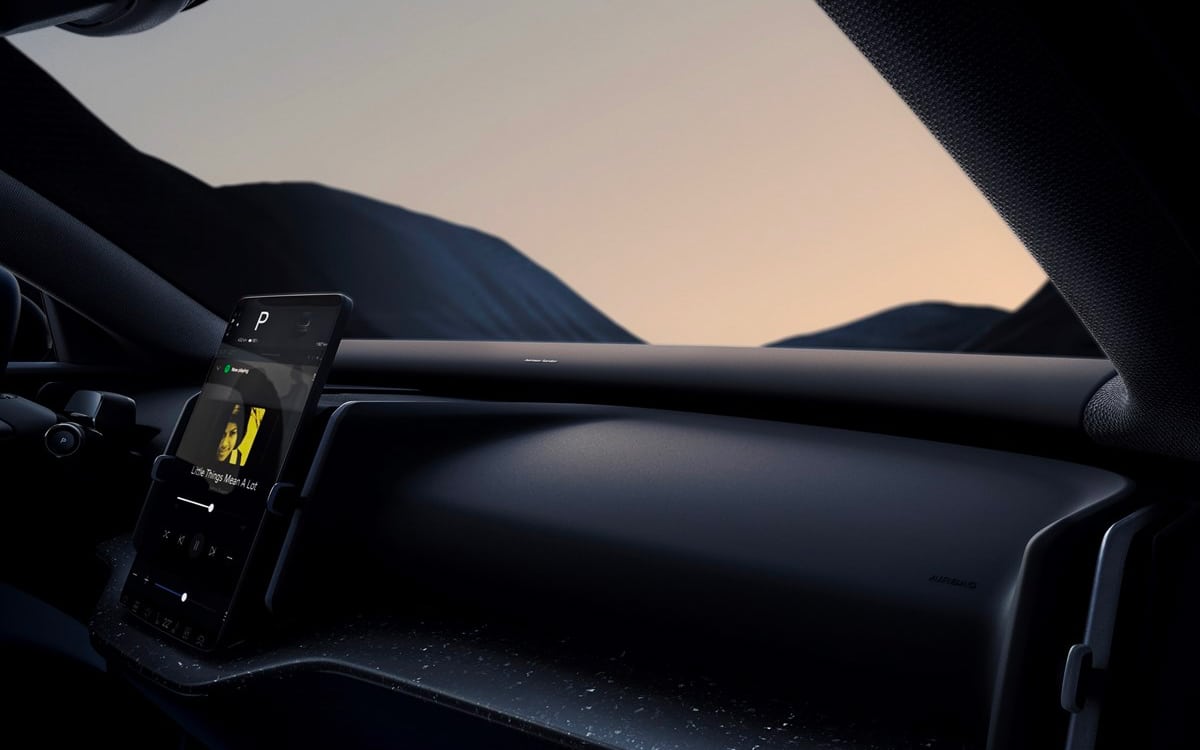 A design focused on simplicity and efficiency
To offer this design combining both simplicity and efficiency, the manufacturer has totally redesigned the organization of the passenger compartment. For example, Volvo got rid of the classic loudspeakers in favor of of a large soundbar. Installed directly under the windshield, it combines all the speakers in a single component.
In this way, the manufacturer did not need to integrate loudspeakers in the doors, which allowed him to add storage instead. In the same order of ideas, the window switches have been moved on the center console, so that the driver and passenger can easily access it. But that's not all because the glove box has migrated under the central screen (a modification made possible by the use of a flat floor).
The central armrest has also been reworked and now has a sliding system with a cup holder and a smartphone slot. It also includes a bottom storage space, handy for storing small items like your keys, coins or earphones.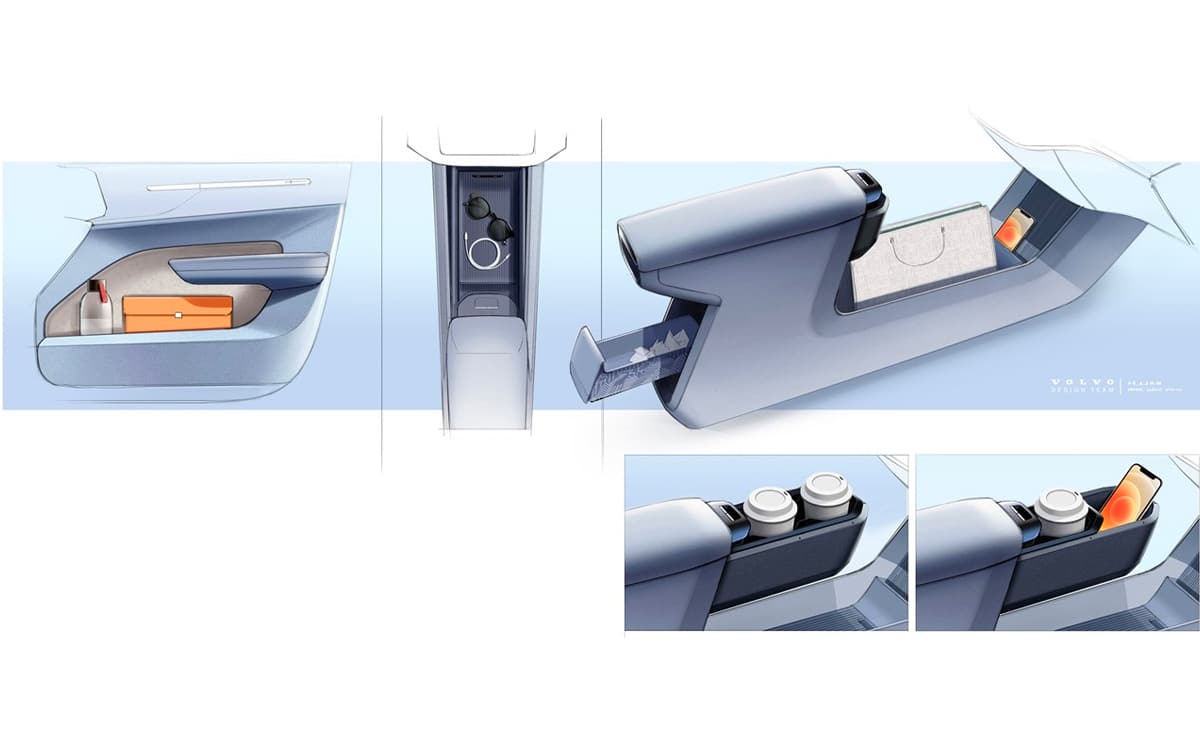 Also to read : Volvo C40 Recharge test – a bigger battery for more range?
A clear, no-frills infotainment screen
We still find this idea of ​​simplicity and efficiency on the 12.3-inch infotainment screen. "On the single screen, key driving information, such as speed and charge levels, is placed prominently at the top, while navigation, media and controls are easily visible and accessible below." explains Tom Stovicek, head of UX at Volvo. The idea being to offer the driver a clear overviewnot to overwhelm it with a ton of information.
Finally, Volvo is counting on the integration of the Google ecosystem, wireless Apple CarPlay and support for 5G via Qualcomm's Snapdragon Cockpit to deliver a seamless connected experience. As a reminder, the manufacturer officially present the EX30 this June 7, 2023.