Google is responding to a common and increasingly insistent request from owners of vehicles equipped with an Android operating system by launching a dedicated Waze application, the availability of which will however be limited until next year, for the moment reserved to the French manufacturer Renault.
Android Automotive welcomes Waze
Until today, Google Maps was the only "cars with Google built-in" navigation experience. The Waze application for Android Automotive was eagerly awaited, especially because it adds speed camera alerts, but also the community side. Like CarPlay and Android Auto for short (which is just the infotainment system), Waze for Android Automotive offers real-time directions, navigation and alerts, plus saved settings, preferences and locations. a "bigger and bolder navigation screen, at eye level, without having to use your phone".

As more and more drivers use in-vehicle platforms, Waze continues to meet their needs, wherever they go. Today, Waze ventures into the future of transportation: an in-car, wireless experience, integrated into the car's infotainment system and deployed in cars with Google built-in. The new Waze car app brings the best of Waze's real-time navigation, routing and alerts right to the car's screen. When driving, you can experience safer and more convenient journeys while eliminating the inconveniences of using a smartphone. You no longer need a USB cable to connect or a phone dock to hold your device in place.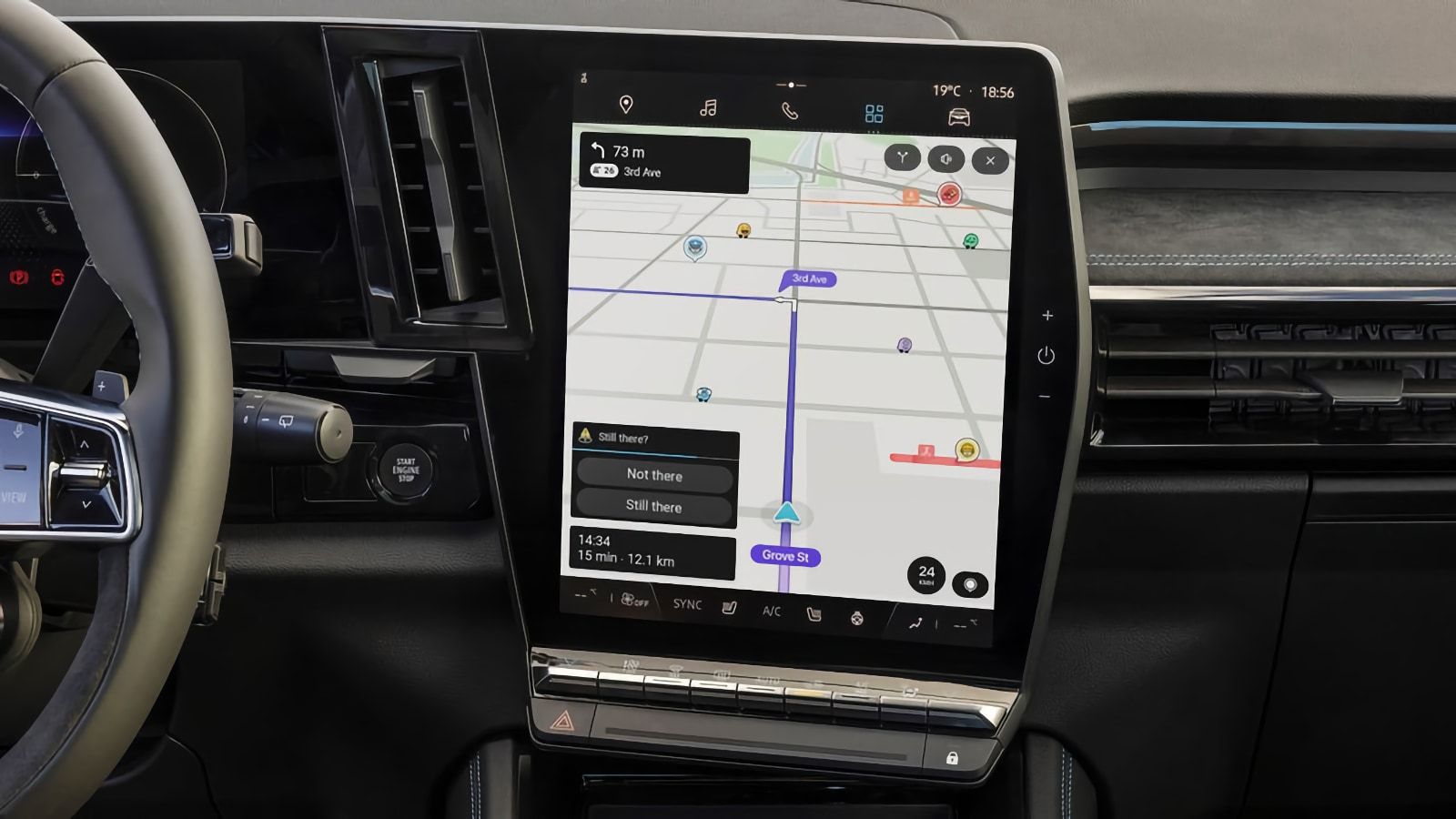 Waze first at Renault
Waze for Android Automotive is announced in partnership with Renault. As such, initial availability is limited to "new Renault Austral Hybrid and Renault Mégane E-Tech electric vehicles in Europe".
That said, Waze said it "looks forward to bringing this great driving experience to more users around the world in 2023." Owners of these two cars can download Waze for OpenR link either directly from Google Play in their Renault vehicle, or from their My Renault mobile application.
Next year, owners of the Polestar 2, Volvo Group, and any other Android Automotive vehicle should be able to download from the Play Store. Here is the list of eligible cars to date:
Vehicles with Android Automotive[modifier | modifier le code]
2020 Polestar 2

2022 GMC Hummer EV

2022 GMC Sierra

2022 GMC Yukon

2022 Chevy Tahoe

2022 Chevy Suburban

2022 Chevy Silverado

2023 Cadillac Lyriq

2022 Renault Megane E-TECH Electric

2022 Renault Southern

2021 Volvo XC40 P8

2021 Volvo XC40 Recharge

2022 Volvo C40 Recharge

2022 Volvo XC60

2022 Volvo S90

2022 Volvo V90

2022 Volvo V90 Cross Country

2022 Volvo V60 Recharge