---
Vivo, a global leading technology company, recently unveiled the new V27, its latest flagship-level portrait addition to its sleek V series. had introduced. Equipped with the exclusive Aura Light Portrait System, stylish color designs, high-performance 4nm chip and 3D curved screen, the V27 is a complete smartphone for users who want to capture every moment of their exciting life.
What does the high-performance Vivo V27 promise?
The V27 was designed with the fashionable lifestyles of its users in mind. Flagship-level cameras with the Aura Light Portrait System enhance the photographic experience through the integration of optical photography and computing photography to make images stand out. The smartphone features Super Night Video and Hybrid Image Stabilization (OIS + EIS), which allows the user to shoot videos with bright and clear details in dim environments. The new smartphone colors are richer and more engaging, each using Fluorite AG Glass with a trendy color changing effect, offering a different visual experience. The next-generation 4nm chip enhances the phone's powerful performance and improves the user experience. It also features a 6.78″ (17.22 cm) 3D curved display and to ensure users don't miss a thing, the V27 comes with long-lasting battery life.
"vivo is constantly trying to improve leading technologies such as studio-level lighting effect of Aura Light Portrait System on its smartphones to improve performance and user experience. The latest V27 model comes with flagship-level cameras, video capabilities and high-performance 4nm. Spark Ni, Senior Vice President and Vice President of Marketing at Vivo, is a chip that will help users who lead an active social life capture and share special moments. said. "V series smartphones are known for their aesthetic beauty, and vivo has continued this strong tradition with Fluorite AG Glass with a color changing effect in the V27. Looking forward, vivo will continue to push the boundaries with its smartphones to ensure users enjoy it at its best."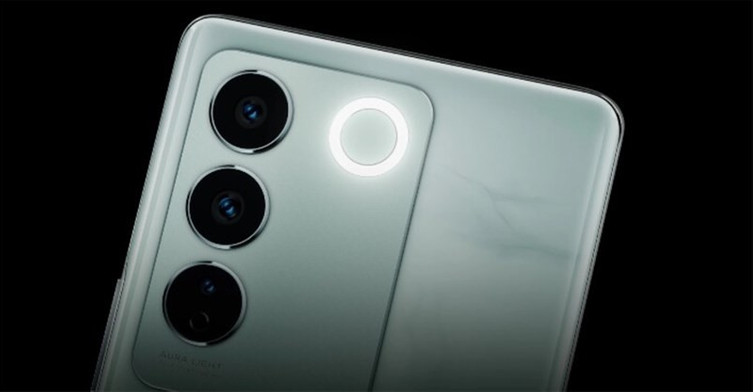 Capture exciting moments with flagship-level camera technology
People with active lives need cameras with breakthrough hardware and software features to help them capture every exciting moment. The V27's Aura Light Portrait System provides natural night portraits thanks to its rear ultra-sensor main camera, studio-level soft lighting effect and portrait enhancement features. Equipped with a flagship-level Sony IMX766V sensor and special Aura Light and Portrait algorithms working together, the camera illuminates faces for beautiful portraits at night and helps users capture beautiful moments.
In addition, the V27's rear camera also has OIS, which provides longer exposures and increases light intake by six times, producing more stable photos and improving the quality and success rate of images captured in low light conditions. The Real-time Extreme Night Sight feature available in night mode allows users to see how bright the image is in preview mode, providing a real-time view of the brightness level of the final image. What's more, users can manually adjust exposure and brightness during preview to gain full control in night photography scenarios. vivo's own RAWHDR algorithm faithfully restores highlights, colors and brightness for more detailed color adjustments. This allows users to record wonderful night scenes.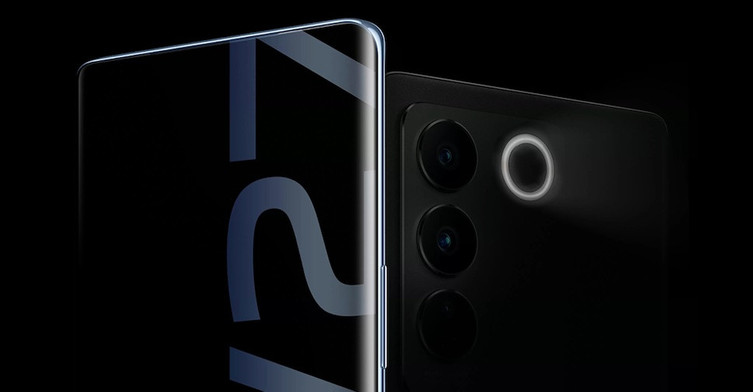 Get clearer low-light videos and shoot professional-looking vlogs
The V27 combines two video features: Super Night Video and the unique Hybrid Image Stabilization (OIS+EIS). Super Night Video reduces noise in night shots and makes the video look brighter, allowing users to capture great moments with a single tap, even in dark conditions. Hybrid Image Stabilization (OIS + EIS) performs stabilization calculations and movements up to 10,000 times per second, giving users smoother, more stable and clearer images. In addition, the Vlog Movie Creator feature offers users a new one-stop video creation experience that provides real-time guidance for camera movement and 24 templates with rich video effects to show users how to shoot objects, people or landscapes. Moreover, Vlog Movie Creator also allows users to edit videos efficiently with built-in time slider. It allows users to trim and delete unnecessary parts of videos with ease. To suit the professional vloggers look, Vlog Movie Creator comes with portrait optimization that improves skin texture, focus, lighting and stabilization to make the objects in the video look their best.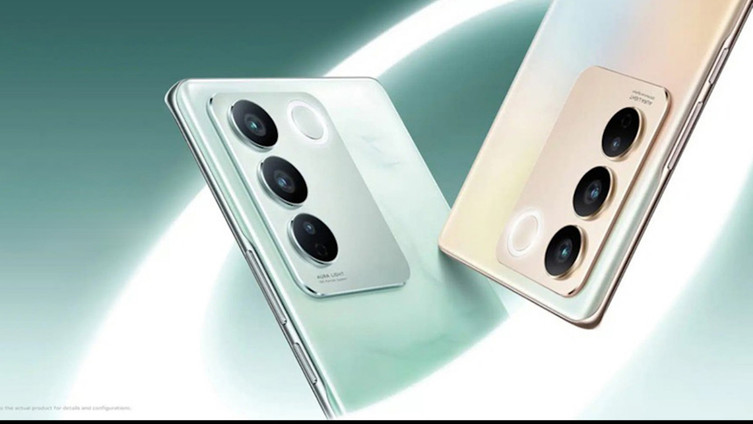 Stand out from the crowd with dynamic colors
Adhering to the stylish aesthetics of the V series, the V27 defies the conventions of using static design. The phone has a beautiful design flow that gives it a dynamic, artistic, simple and elegant look. Each color offers a different visual experience. Magic Blue and Emerald Green The prints use Fluorite AG Glass with an effect that changes color under UV light, giving them elegant yet distinctive looks. In addition, vivo adopts the emerald glass processing technique in the Emerald Green edition of the V27 and combines with a 14-layer nano-grade coating to enhance the smoothness and clarity of the glass, giving the glass a refreshing appearance while displaying dynamic hues. The Noble Black version also uses Fluorite AG Glass, but has an embossed glitter texture on its surface, reminiscent of stars in the night sky. The Flowing Gold version uses 3D Light Point Color Gradient technology to create a water ripple pattern that gives the phone a 3D visual effect on a 2D surface.
High-performance chip switches seamlessly between applications
More and more users are looking for smartphones with high performance features. The V27 features an advanced 4nm processing, extremely low power consumption, higher processing speed and a significant performance increase over the previous generation MediaTek chip. Also, the V27 is equipped with Extended RAM It works with the 4 nm chip to help people seamlessly switch between applications and store data. Dynamic application grouping, data compression, and data collection algorithms precisely compress and process background application data, increasing the number of active open applications and reducing resource usage and consumption to provide a smoother user experience. Extended RAM supports up to 8GB of expanded RAM; this means, for example, that a phone with 8GB RAM has 16GB equivalent RAM and a 12GB RAM phone has 20GB equivalent RAM.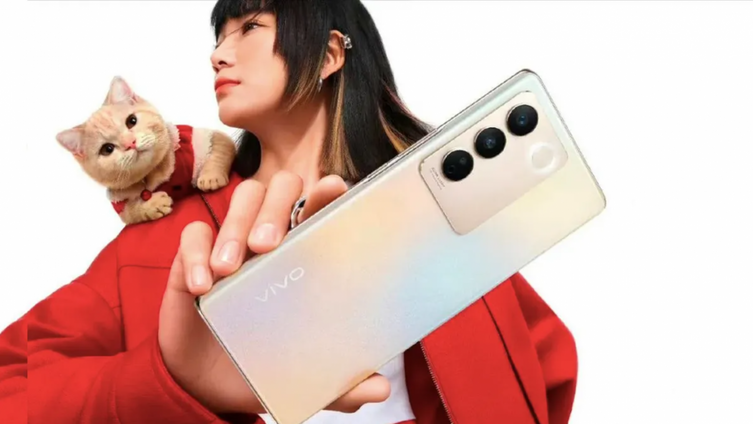 Visually stunning display
vivo constantly strives to improve the visual experience for its users. The V27 features a 6.78″ (17.22 cm) 3D curved screen with a 120Hz refresh rate, ultra-high brightness and contrast, providing a more immersive and engaging visual experience. The 3D curved screen provides rich details, giving users a cinema-like experience . immersive visual world In addition, the V27 is 7.36 mm thick and weighs 180 g It features the thinnest and lightest curved screen in vivo history, giving the phone a comfortable grip.
Longer battery life provides more enjoyment
The new V27 model is equipped with a 4600mAh (TYP) battery and vivo's self-developed FlashCharge technology, delivering 66W of charging power and peak energy conversion efficiency of up to 97.5%. And with further support of an advanced cooling system, the phone can be charged to 50% in just 19 minutes with the screen off. The battery allows users to play videos, music, games or simply stay connected for longer and has twice the lifespan compared to the industry standard.
Pricing and availability
Starting today, the V27 is available in more than 25 markets, including India, Indonesia, Thailand, Malaysia, Hong Kong, Singapore, Pakistan, Egypt and the UAE. Availability, price and specifications of each model will vary based on local market conditions and consumer preferences.