The smartphone has become such an essential everyday object that it invades every moment of our lives a little more. But why are we so addicted to our smartphones?
According to a study conducted in January this year by NordVPN, almost half of French people start their day by consulting their smartphone, most often before even getting out of bed (a practice widespread among 77% of 18-24 year olds).
More generally, the smartphone accompanies the vast majority of French people in all their morning activities. According to this same study, it is the most used device (82%), far ahead of television (35%), computer (33%) or tablets (22%).
In terms of activity, know that more than half of French people (56%) go for a short walk on social networks or communicate with their loved ones (49%), while nearly 29% use their smartphone to… turn off their alarm clock.
But then, what is the impact of smartphones on our physical and mental health? Why can't we stop ourselves from checking social networks as soon as we wake up? What are the good practices to reduce the place of the smartphone in our " morning routine »?
What are the consequences of using your smartphone in the morning?
Contrary to what one might think, using your smartphone in the morning is not fundamentally a bad thing, especially thanks to exposure to blue light and bright light more generally. The latter fights against the effects of melatonin (the sleep hormone), which therefore promotes morning awakening. Numerous studies also demonstrate the benefits of blue light in terms of cognitive performance and memory.
However, there are limits to these benefits. If the object itself has some useful properties, the use made of it can be quite toxic. Most users who consult their smartphone as soon as they wake up do so to respond to messages (personal or professional), browse social networks or check their mailbox.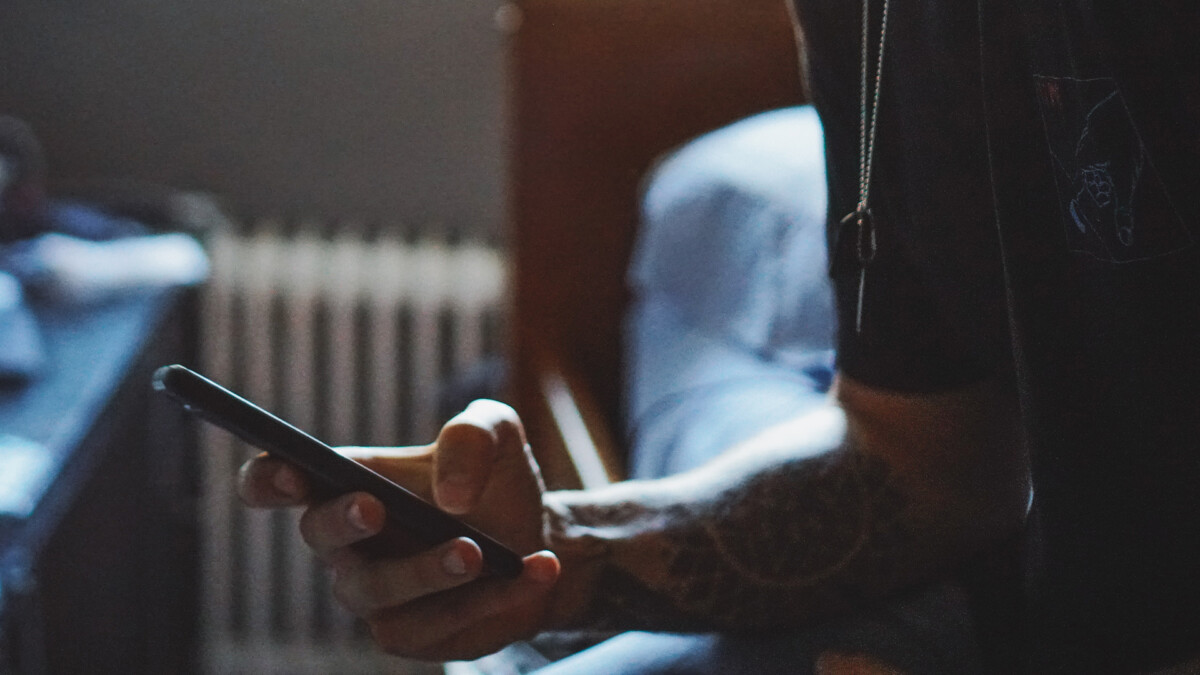 All these activities have a single effect: to overload the brain as soon as you wake up and prevent it from starting up naturally. And that's not all since social networks are an inexhaustible source of more or less unpleasant information. What easily cause anxiety and / or clutter the brain with parasitic information. In short, it will distract you from your priorities for the day.
Why can't we stop consulting our smartphone as soon as we wake up?
Addiction to smartphones, and by extension to social networks, is a proven fact. And this is partly what drives us, every morning, to tirelessly consult our smartphone with barely open eyes.
A compelling, even compulsive need, which is fueled by many internal factors, but also external ones. We have selected three of them, which seem to us the most interesting, but also sometimes the most pernicious.
FoMO (Fear of Missing Out) or the fear of missing out:
FoMO is a cognitive bias that creates in us the fear of missing something important like information, an event or social occasion.
Did you miss the Oscar broadcast and really want to know which films won? This is the FoMO. Do you absolutely want to know the score of the last football match or know what happened in the grand finale of such an American series? It's still the FoMO.
And it's always the FoMO that pushes you to frantically consult the AFP feed or the latest post from your favorite influencers, just to find out what happened while you were in the arms of Morpheus. This practice also acts as a defense mechanism to social pressure induced by work or friendships. To know everything about everything is to avoid finding yourself excluded from a conversation at a party or at the coffee machine…
the Doomscrolling (morbid scroll):
the Doomscrolling is a close relative of FoMO insofar as it also involves an excessive consumption of information, sometimes to the point of overdose. According to its definition, this practice, which derives directly from the negativity bias, basically refers to the behavior of scrolling compulsively to absorb a large amount of news, mainly negative, without being able to stop.
Concretely, the Doomscrolling pushes you to overinform yourself on certain subjects, in particular the most anxiety-provoking ones. Knowing all the ins and outs of a tragic event is in a way to master it and therefore exorcise it. And recent events offer many opportunities to indulge in this activity.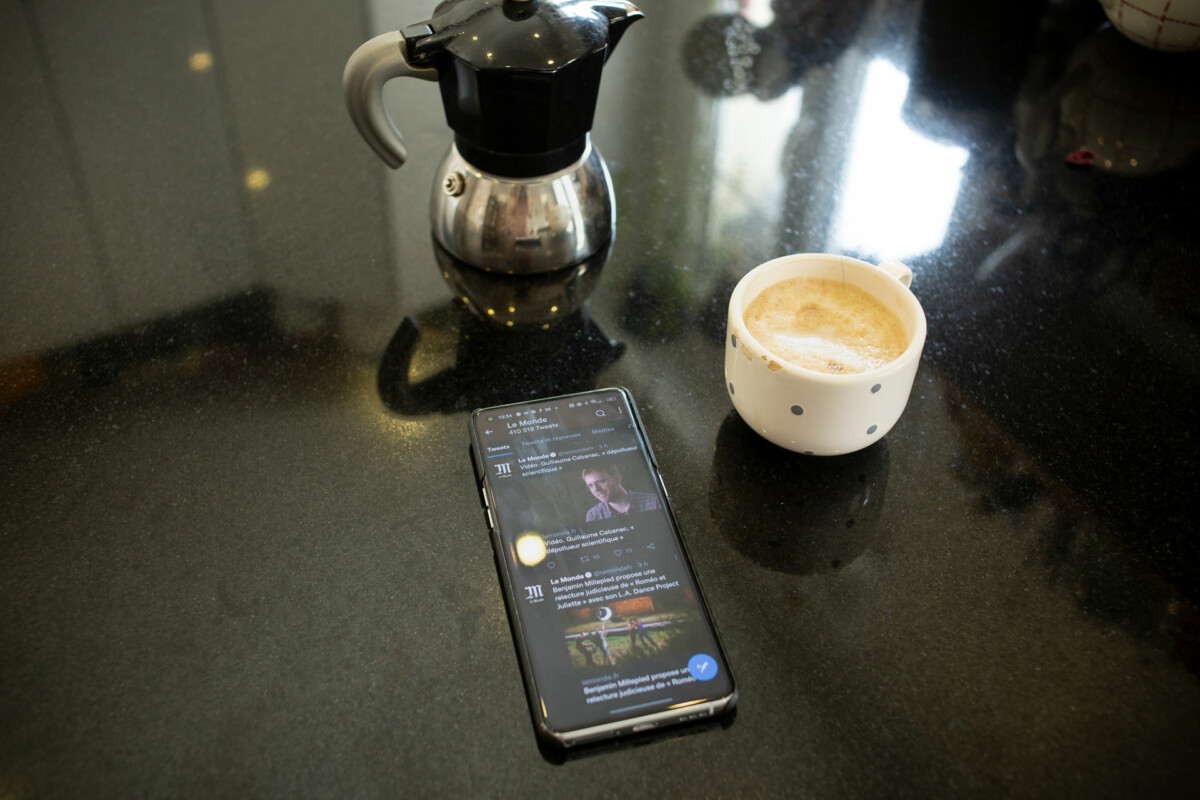 By extension, the Doomscrolling also refers to the propensity to scroll through one's news feed without being able to stop and to stuff oneself with content at the same time. If you crank up your Instagram, stare at TikTok for hours, or compulsively check the latest trendsTwitter, you are undoubtedly subject to the Doomscrolling .
The Dark Patterns (rigged interface):
The Dark Patterns designate a set of rules governing the user interfaces put in place to deceive or manipulate a user and push him to stay as long as possible on a site or service.
Suffice to say that your favorite social networks and applications contain, each in their own way, many Dark Patterns which create a certain addiction in you and push you to come back day after day without firing a shot.
Twitter is thus an excellent example of the use of Dark Patterns with the sole purpose of encouraging you to stay as long as possible. Many designers have looked into the application to make you addicted: the little number that appears with each notification, the infinite thread that encourages you to scroll ad nauseamor even the recommendation module which offers you accounts opposed to your subscriptions. All of this falls within the scope of Dark Patterns.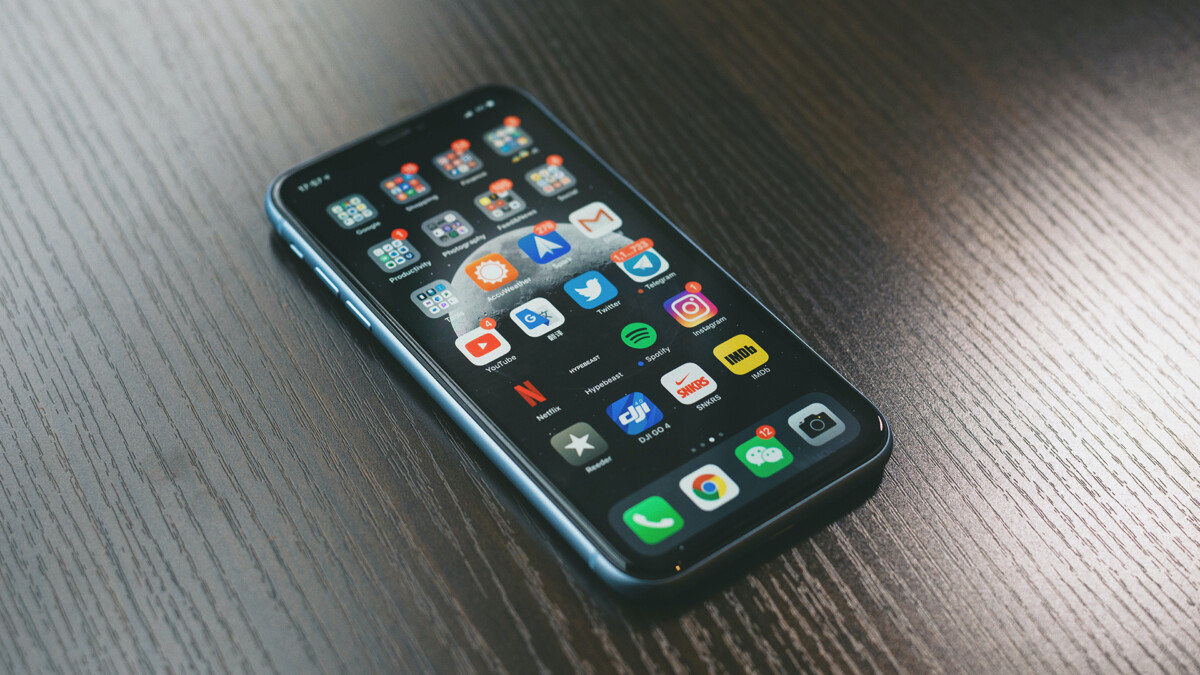 In another register, a game like Candy Crush is also an excellent example in terms of Dark Pattern. The life system, the constant solicitations and the incentive to tag your contacts, the progression curve: everything contributes to making you spend the most time on the app.
This is arguably the most insidious phenomenon of the lot as it is a thoughtful creation intended to engender a particular behavior in you. Of which the FoMO or theDoomscrolling.
How to reduce the negative impact thanks to a reasoned use of the smartphone in the morning?
Make your morning more attractive
Another solution is to make the waking up period and breakfast sacred and make it a moment of relaxation, dedicated to well-being, in order to allow the body and mind to prepare serenely for the rest of the day.
A complete and balanced breakfast, with the right foods, helps start the day off on the right foot. And breakfast specialists, like Special K, have understood this. The cereal brand has thus changed its approach by improving its recipes in order to offer a delicious product to start the day on the right foot. Or as the brand's slogan puts it so well: "A good start. A good day".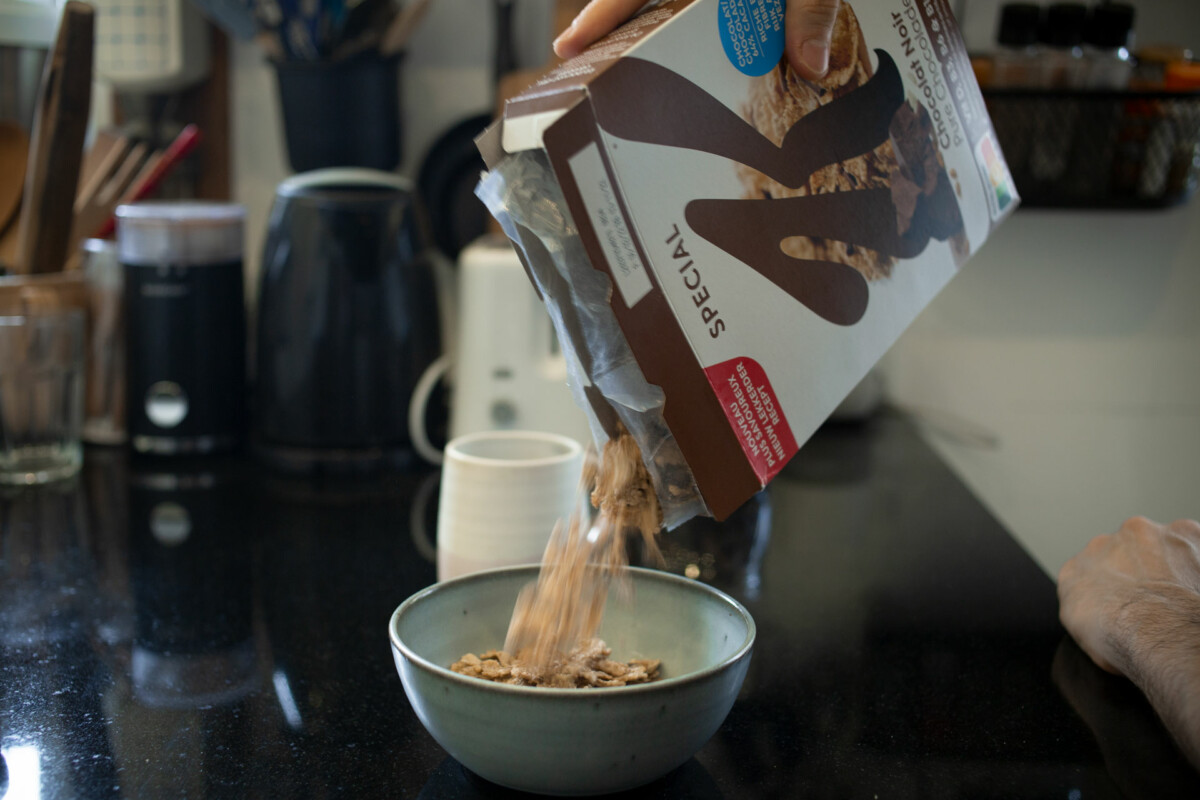 Its goal ? Allow everyone to have fun in the morning while benefiting from interesting nutritional contributions. By improving the recipe for its cereals without compromising on taste, Special K is campaigning for breakfast to be a moment that combines well-being and pleasure, because the two are not incompatible. The new Special K cereals have thus obtained better nutri-scores thanks to recipes that are low in sugar and salt, and have a much higher fiber intake.
In addition to the Original and Red Fruit recipes, which now have a nutri-score B, Special K has also launched two granolas which have respectively obtained a nutri-score A and B.
Choose carefully what you consult on your smartphone in the morning
Should we completely banish the smartphone as soon as you wake up? Well not necessarily. As we have already seen, exposure to screens as soon as you wake up has rather positive consequences on waking up. However, it is important to avoid sources of anxiety, social networks and work-related applications in mind.
Taking advantage of breakfast to listen to the radio, podcasts or audio books, for example, is an excellent alternative. Many meditation apps are great too, as they'll help limit the negative impact of your smartphone while putting you in the right frame of mind to tackle your day.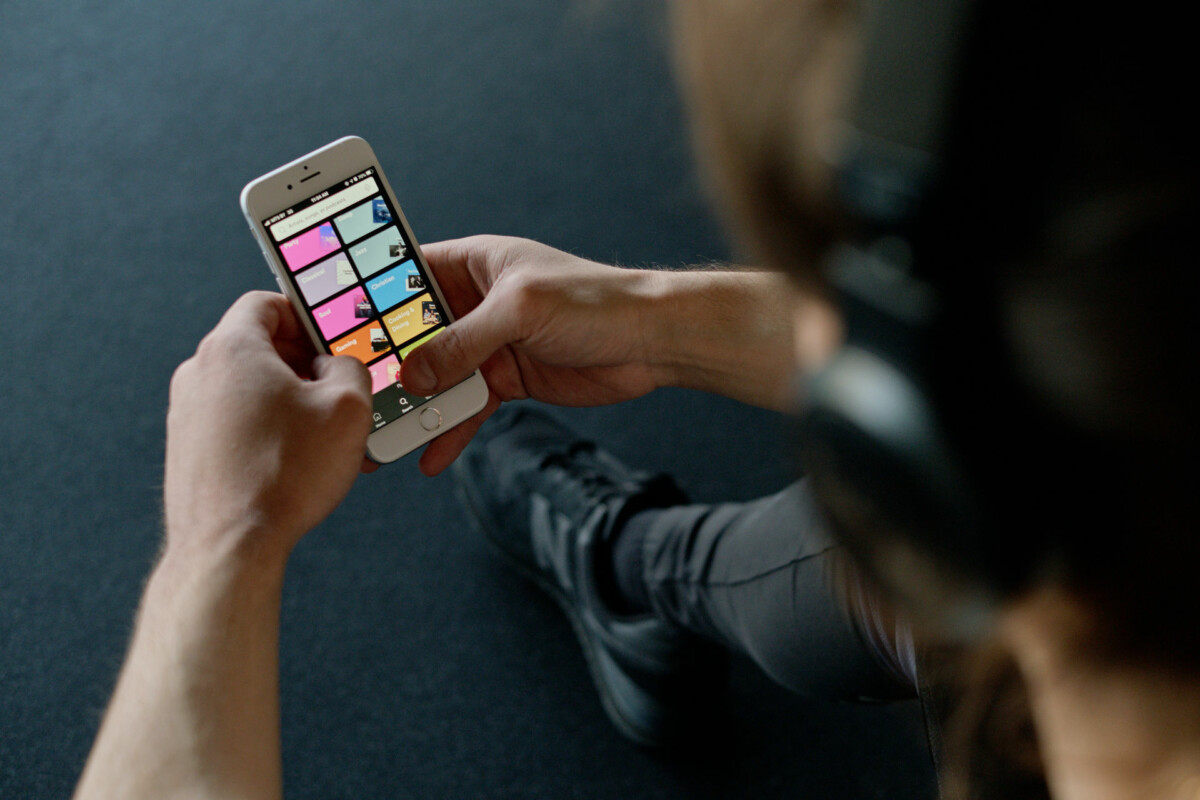 Another solution is also to take advantage of this first meal of the day to spend a friendly moment with your family, your spouse or your roommates. What a way to start the day quietly with a moment of sharing with the people you love, and to start the rest of your day on the right foot.
The use of the smartphone is therefore not to be strictly banned from your morning routine. As with many things, the key here is measurement. It is enough to modify your habits slightly to erase the negative aspects and to draw only positive from it.
Switch off your smartphone earlier in the evening
In order to reduce the impact of morning smartphone consumption, there are several solutions. The first of these, and it's quite paradoxical, is to reduce the use of your smartphone in the evening. Many studies prove that turning off screens (smartphone, tablet, TV, etc.) at least one hour before bedtime greatly improves sleep quality. And who says better sleep, says better awakening. Logic.
Many smartphones also have settings to limit the time of use of this or that application (social networks in particular), which is very practical to relieve you of this responsibility on a daily basis.
Each evening, you can also take a few moments to prepare your upcoming breakfast. A good way to lighten your mental load for the next day, while minimizing downtime (preparation of coffee, tea or sandwiches). These are all opportunities to consult your smartphone and, by removing them, you also remove the temptation.