Free formalizes Proxi, a local customer service where teams are geographically close to consumers. Responding 7 days a week, Proxi is made up of small autonomous teams of about ten people whose goal is to help a customer out in 15 minutes, whether on a fixed or mobile offer. 67 teams currently cover 25% of subscribers. The objective is to double these figures in one year.
An operator, whether in fiber, ADSL or mobile telephony, has several missions. Create a network. Deploy or market equipment (Box or smartphone). Acquire subscribers. Customer loyalty. Create value-added services. And of course troubleshoot users. Because, inevitably, there are problems. Customer service is one of the most critical missions. In every sense of the term.
Read also – Free Mobile: subscribers can finally switch to the eSIM, here's how
First, because the service must be fast and efficient. Then because the customers encountering a problem are often the most virulent on social networks. This damages the image of the operator. Especially since the reputation of customer services is not good, whether among telecom operators or other business sectors. We have the image of large outsourced, delocalized and dehumanized call centers.
Free Proxi: a local service for interventions in less than 15 minutes
To counter this, some companies have decided to relocate their customer service, or even to reintegrate it within it. This is the case of Free, which launched " Free Proxi », a local repair service. The principle is simple: Free wants to create local maintenance teams made up of about ten people and whose daily operation is almost autonomous.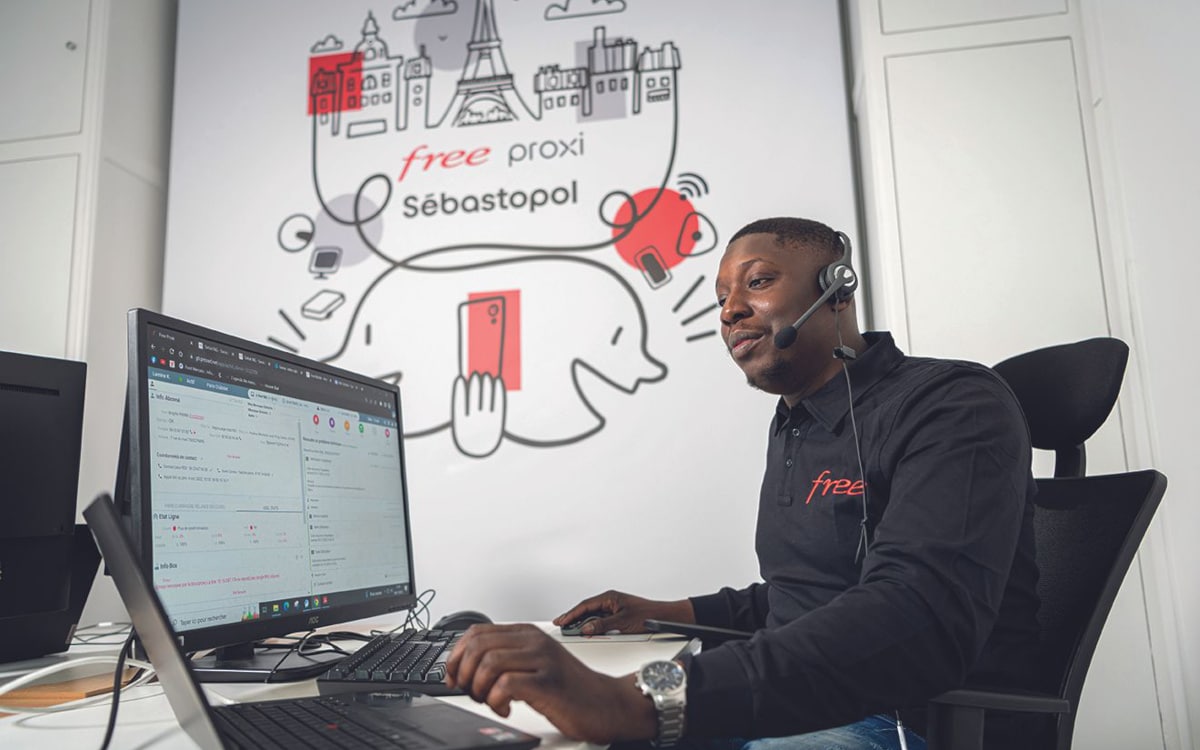 This team is in charge of answering subscribers by telephone, landline or mobile, and solving their problem, whether remotely or on site. These teams are accessible by email, messaging and telephone from 8 a.m. to 9 p.m. daily, even on weekends. And the promise is strong: to find a solution to any problem by less than 15 minutes. This is a strong announcement. Especially since many elements of the telecom chain are not managed directly by Free. We saw it recently with Bouygues Telecom claiming compensation from Orange following a breakdown of the ADSL network.
Free Proxi covers 25% of subscribers
The Free Proxi network, which started in 2019, now has 67 teams, including a large part in the Bouches du Rhône, the Gironde and the Paris region. 24 are being deployed and will be open before the end of 2022. The objective is to open 150 Proxi by the end of 2023 to cover 50% of subscribers, compared to 25% today. According to Free, customer satisfaction is there, since 90% of subscribers who have used Proxi say they are satisfied with the intervention.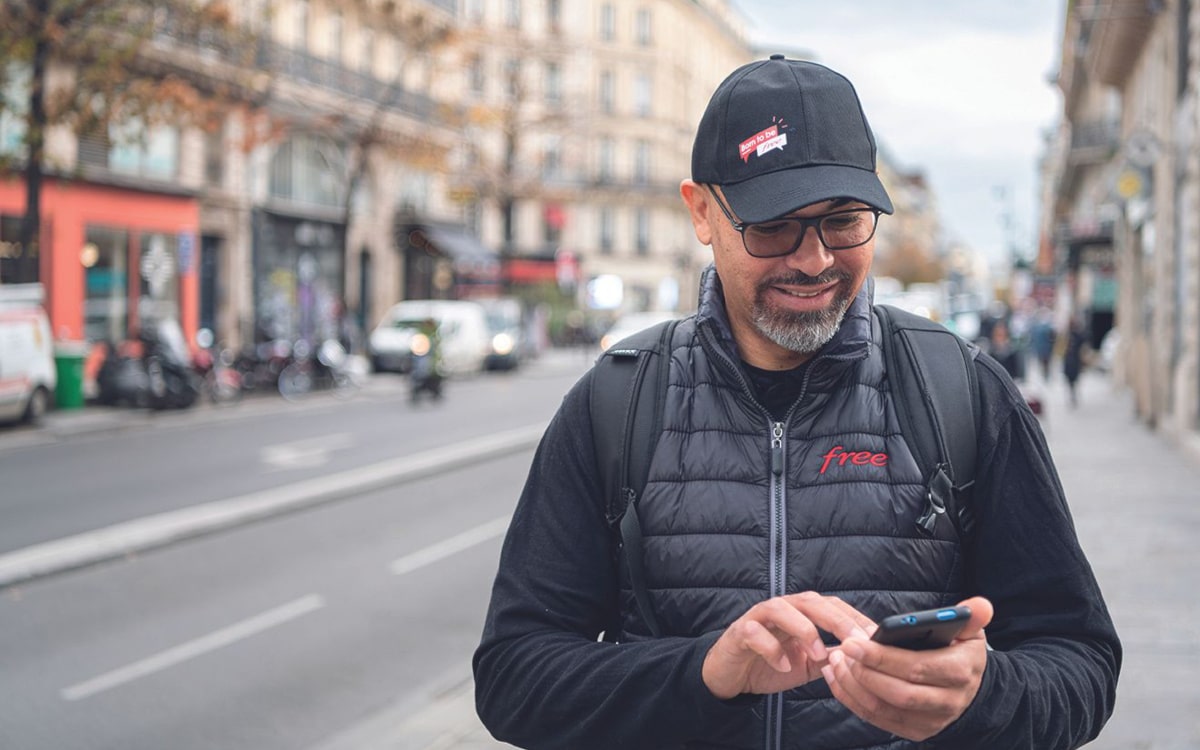 Beyond the promise of a high quality of service, Free justifies the deployment of Proxi with several arguments. The first is social. Those are 700 permanent jobs which have been created all over France. And this will continue to increase as the mesh progresses. The second is ecological: the technicians are close to the subscriber. Trips are made in electric vehicle (car or bicycle). And the journeys are shorter, since Free Proxi is close to the subscriber. The last is local: each team knows the telecom network in its area, in order to identify problems more quickly and create a link with subscribers who will be managed exclusively by the local Proxi team.