We were talking about it in the previous article, we are about a month and a half away from the presentation of the new iPhone 14 and iPhone 14 Pro. Although we already have a good idea of ​​what Apple's 2022 phones might look like, a leaker is now corroborating some of the previous reports while giving some small details about the next iPhone.
Details on the iPhone 14
The user Jioriku posted a thread on Twitter about the new processor, iPhone colors and new mode Always On for the upcoming iPhone 14 lineup. This time last year, he correctly predicted that the iPhone 13 would be unlocked only with the eyes of the user wearing a mask.
Colors
Now he has some information regarding the colors of the iPhone 14. He says:
iPhone 14: green, purple, blue, black, white and red. Pink is replaced by purple;

iPhone 14 Pro: Green, purple, silver, gold and graphite. He says purple takes the place of Sierra blue.
Jioriku wasn't the first person to say that Apple would launch a purple iPhone 14. We had actually rendered what the iPhone 14 Pro might look like in purple, as you can see in our image below.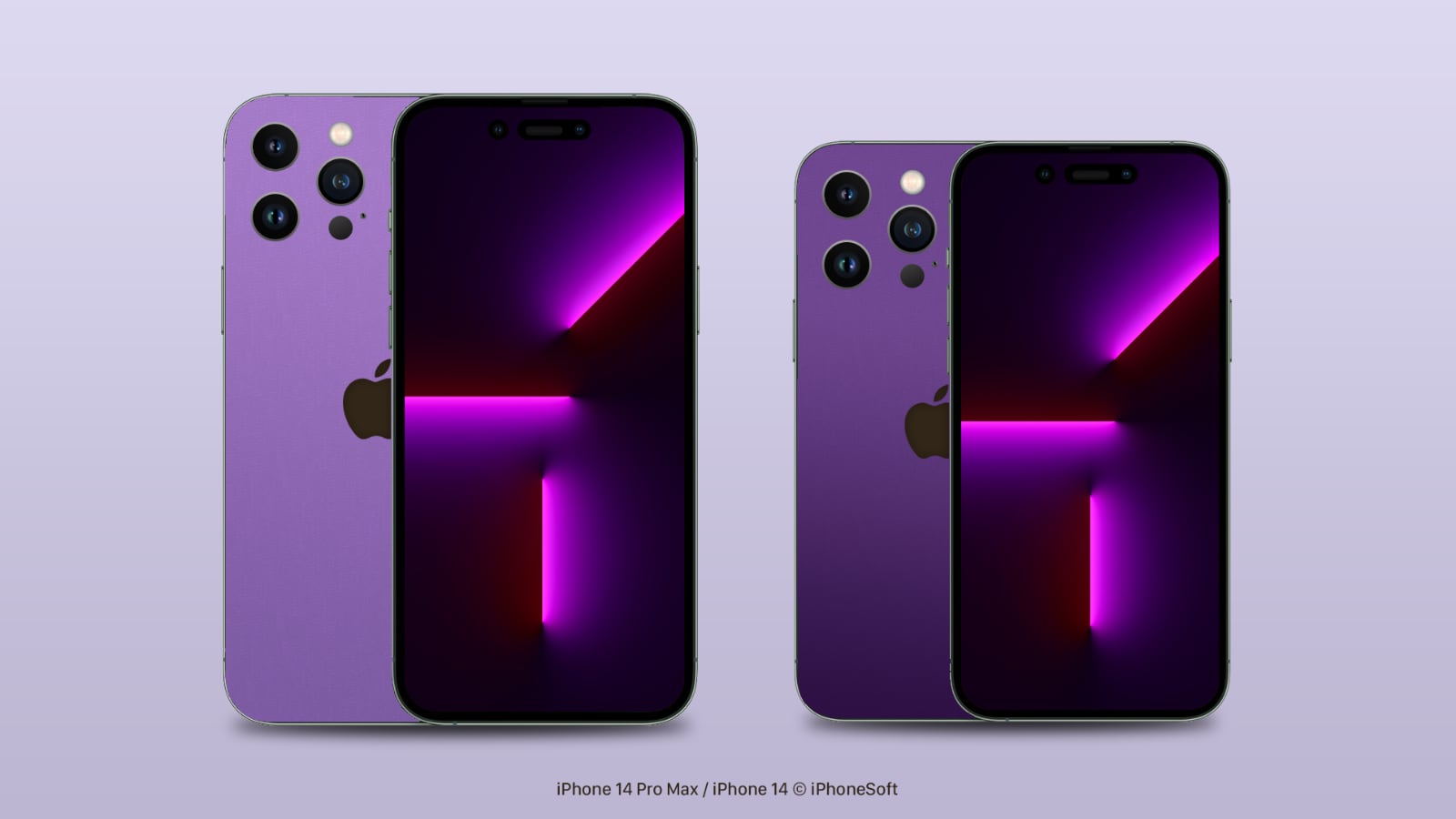 Screen always on
About the supposed always-on feature (always-on), Jioriku says it looks identical to what we've seen in Xcode leaks for the past few days. According to him, this mode "will just follow the lock screen widgets and have no way to make them different. They're going for continuity here, so the complications are a mirror of the lock screen."
Face ID revisited
Still on the screen part, the perforations are weird according to him, but they are indeed present. The same tech as last year but a new Face ID cutout means fun software changes are planned for the future. For him, something will happen at this level very soon. Remember that Apple has provided a hole + pill instead of the notch for the iPhone 14 Pro and iPhone 14 Pro Max.
A forgotten titanium version
The Twitter user claims that Apple tested a Titanium option for the iPhone 14 Pro but ended up using the same materials as the iPhone 13 Pro.
Same storage, faster charging
Furthermore, the leak explains that we will have the same storage options as last year, which means from 128 GB to 1 TB for "Pro".
Charging (a bit) faster
Finally, the upcoming 2022 iPhone will support 30W charging for "30 Watts or more bricks for the first part of a charge cycle", or up to 80%. Then the peak would be "25-27 W."
As for wireless charging, it should also improve with slightly stronger MagSafe magnets and a new, more imposing MagSafe Battery shell.